In the 1980's Jim and I lived down the street, literally, from Haeger Pottery in East Dundee, Illinois. We rented a wonderful old house on the corners of Van Buren and Main Street in East Dundee which was two blocks from the pottery.
So I love Haeger Pottery and the prolific line of pottery that has been created over the years. From baking pans to lamps and vases; they always catch my eye. Being neighbors to the pottery, you will probably always find Haeger in the shop. Don't get me wrong, I also like McCoy, Red Wing, and many of the other famous American potteries, but I am partial to Haeger.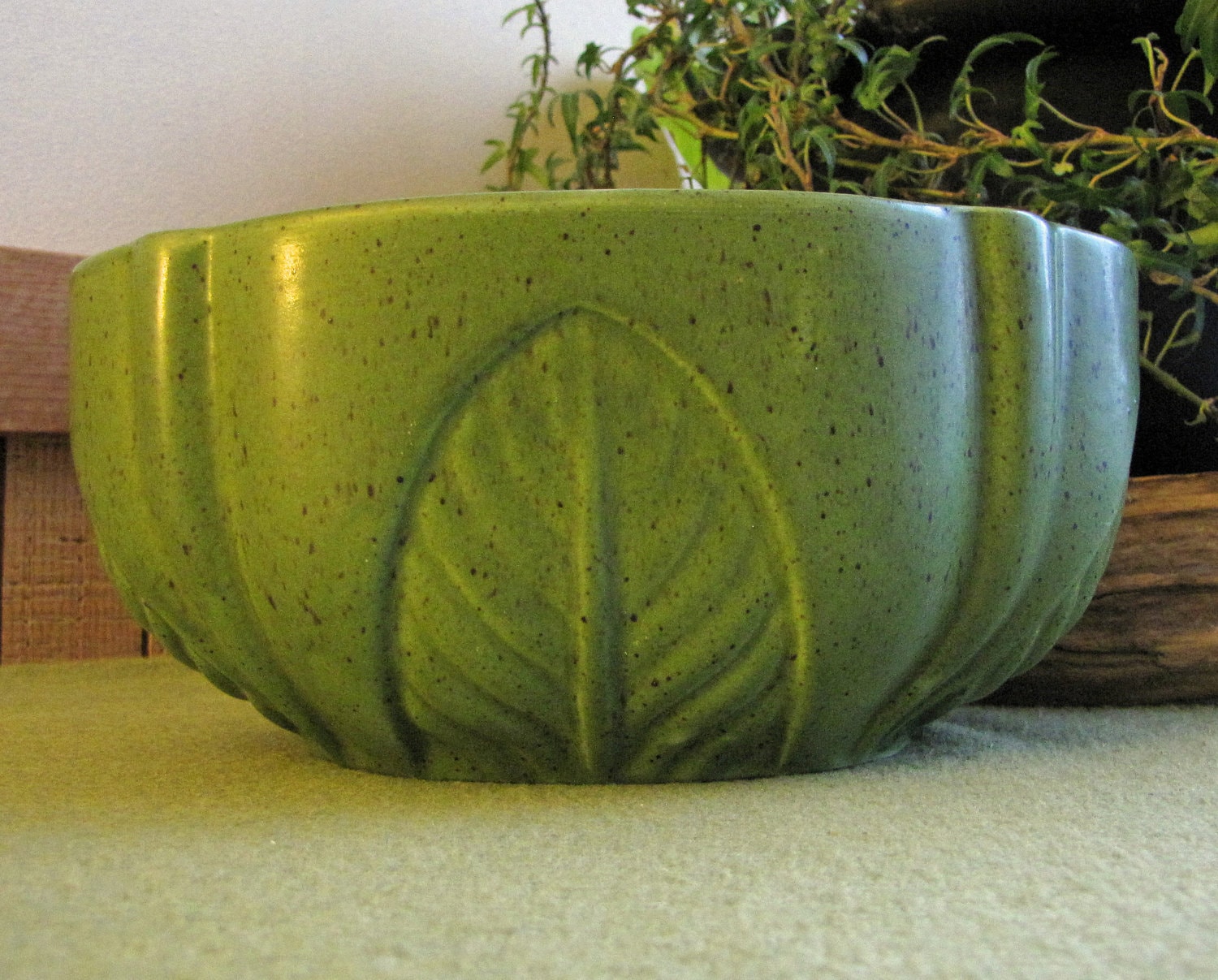 Green Haeger Planter
While we lived there, each summer Haeger would run a huge sale. Large outdoor tents were put in the parking lot and pallets of pottery pieces were pulled into the tents for sale.    I would invite my sisters over for lunch at my place with all the kids. Four sisters with 8 kids under the age of 9 would merge seamlessly together talking, running, laughing as we settled down to eat before our adventure.  
After lunch, it was time to head out to the tent sale! We'd pack kids into strollers and wagons and walk to the sale at the Pottery. I'm a little surprised that we didn't think about taking 8 kids under the age of 9 into a pottery sale in a parking lot under some big tents. After all, what could go wrong? It is with great relief nothing ever did. 
The memory is so fond to me that maybe they really were well behaved and listened to the "DON'T Touch Anything!" warning.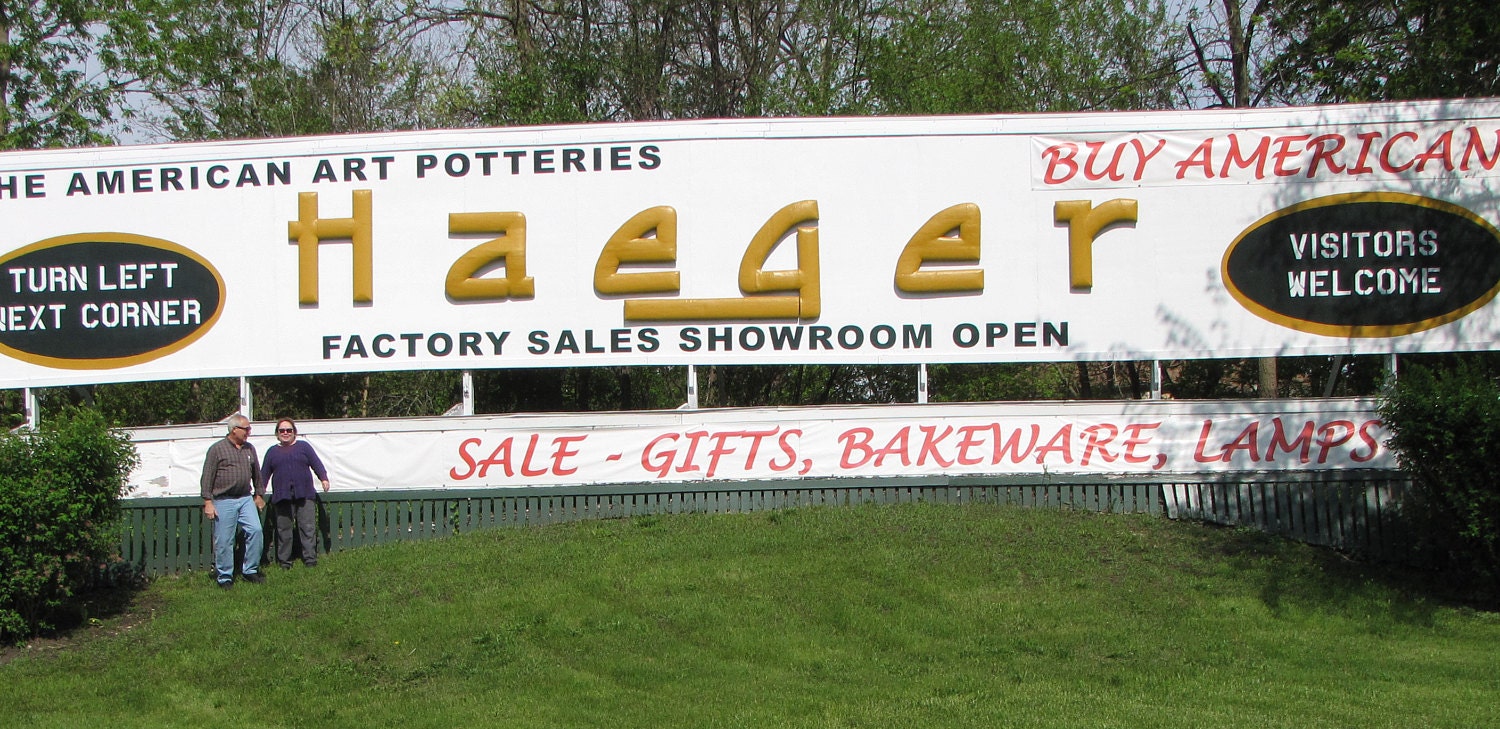 Tent Sale! East Dundee IL
Anyway, I digress. Once we had made our purchases, the wagons and strollers were filled with pieces of pottery. So much so that the older kids had to help us get the littles back home again. 
Back at the Van Buren house, we would unload everything and take a break with dessert and cold drinks. When we said our good byes, we always felt that it was a lovely summer day. It just seemed that each day over a five-year period was bright, sunny, with blue skies; the perfect walking weather.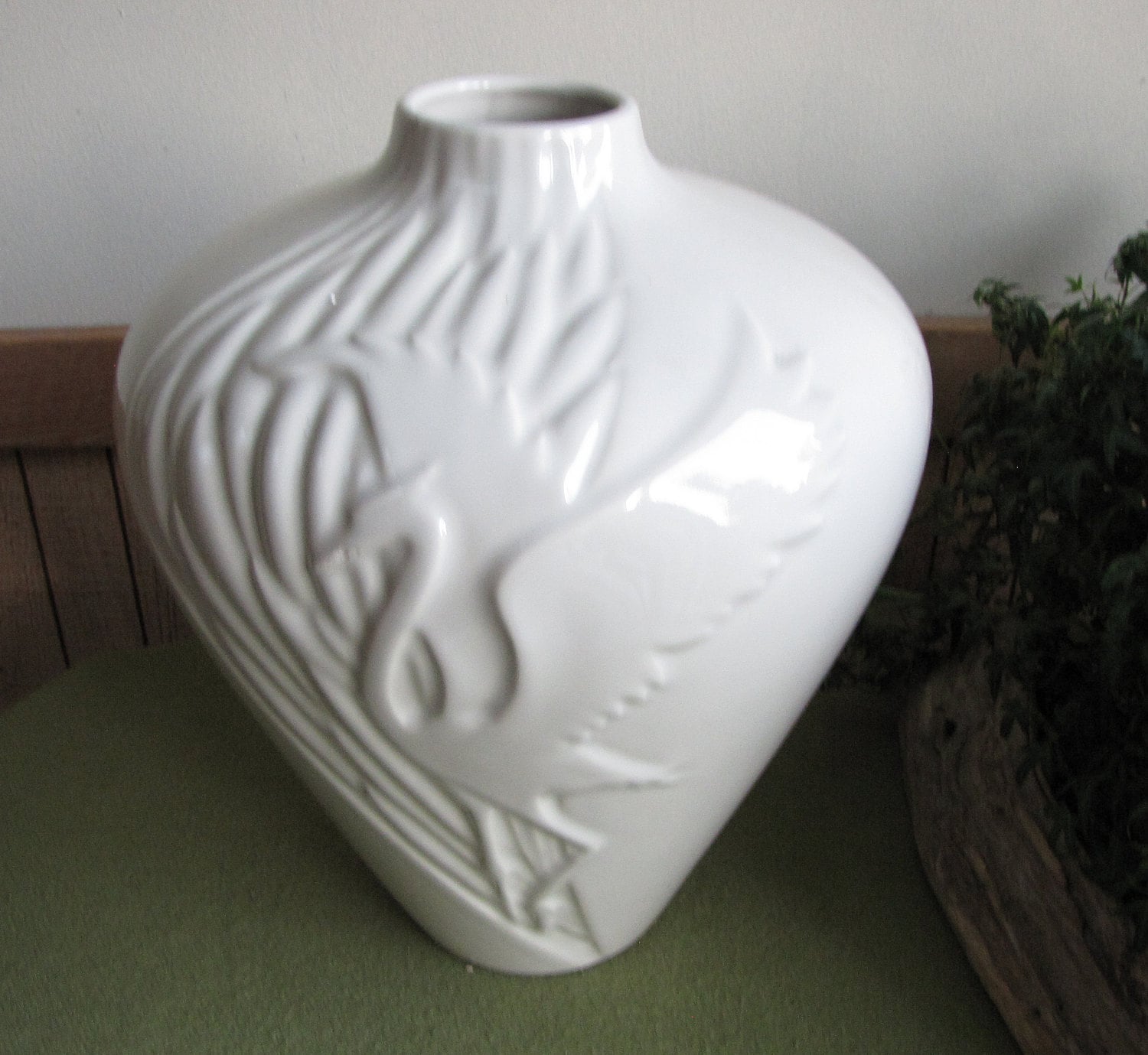 Jim and I stayed in the area and continued to visit their showroom and once in a while drop by the Tent Sale during the summer months. The pictures posted of the Haeger store here are from our last visit to the pottery before they closed their doors for good last summer.  
We will miss the pottery. In small towns, losing a long-time family business seems so very sad for all of us.    
Haeger's story begins in 1871. David H. Haeger, a German immigrant, purchased the Dundee brickyard in East Dundee, IL. This was the year of the great Chicago fire that destroy over 17,000 buildings leaving many residents homeless. Haeger Bricks fired some of the millions of bricks that were needed to rebuild Chicago.  
In 1900, second generation Edmund H. Haeger transition the brick maker into a pottery of artisans. He had them start with red clay flower pots for the florist trade. By 1912, Edmund introduced Haeger's first line of glazed art ware bringing his vision to reality.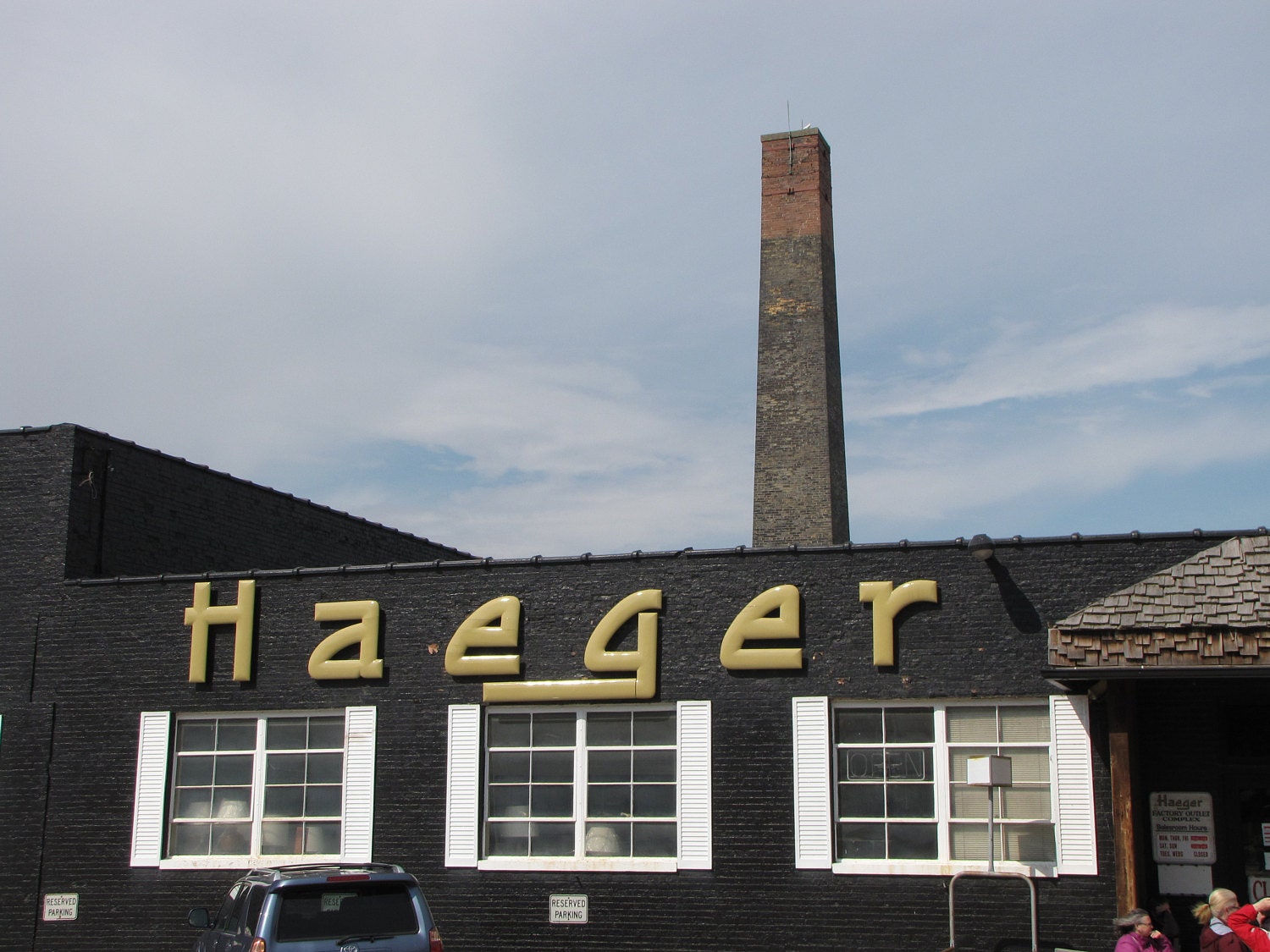 East Dundee, IL 
 Haeger has always been known for its glazes. The glazes were made by expert craftsmen and the secret kept by the family and its artisans. In 1914, designer J. Martin Stangl joined the company to create a line of commercial florist ware. 
Another interesting tidbit on Edmund; he built a complete working ceramic factory for both ancient and modern modes of production at the 1934 Chicago World's Fair.
In 1938, the third generation came on board at the pottery. Joseph F. Estes (Edmund's son-in-law) became general manager before assuming the president's role in 1940. During this time, Royal Hickman joined the company to introduce the Royal Haeger line. Eric Olsen was another designer that contributed the Royal Haeger line from 1947 to 1972.  
In 1971, Haeger celebrated 100 years of being in business; 50 of those years with Joseph Estes as president. In 1979, Joe's daughter, Alexandria Estes became the president of the company. Alexi, carried on the family traditions with the help of many talented artisans and potters that made Haeger the successful business it was.
Unfortunately, as with other American potteries, cheap imports from overseas caused a financial drain on the pottery. In July 2016, Haeger Pottery closed its doors after 146 years.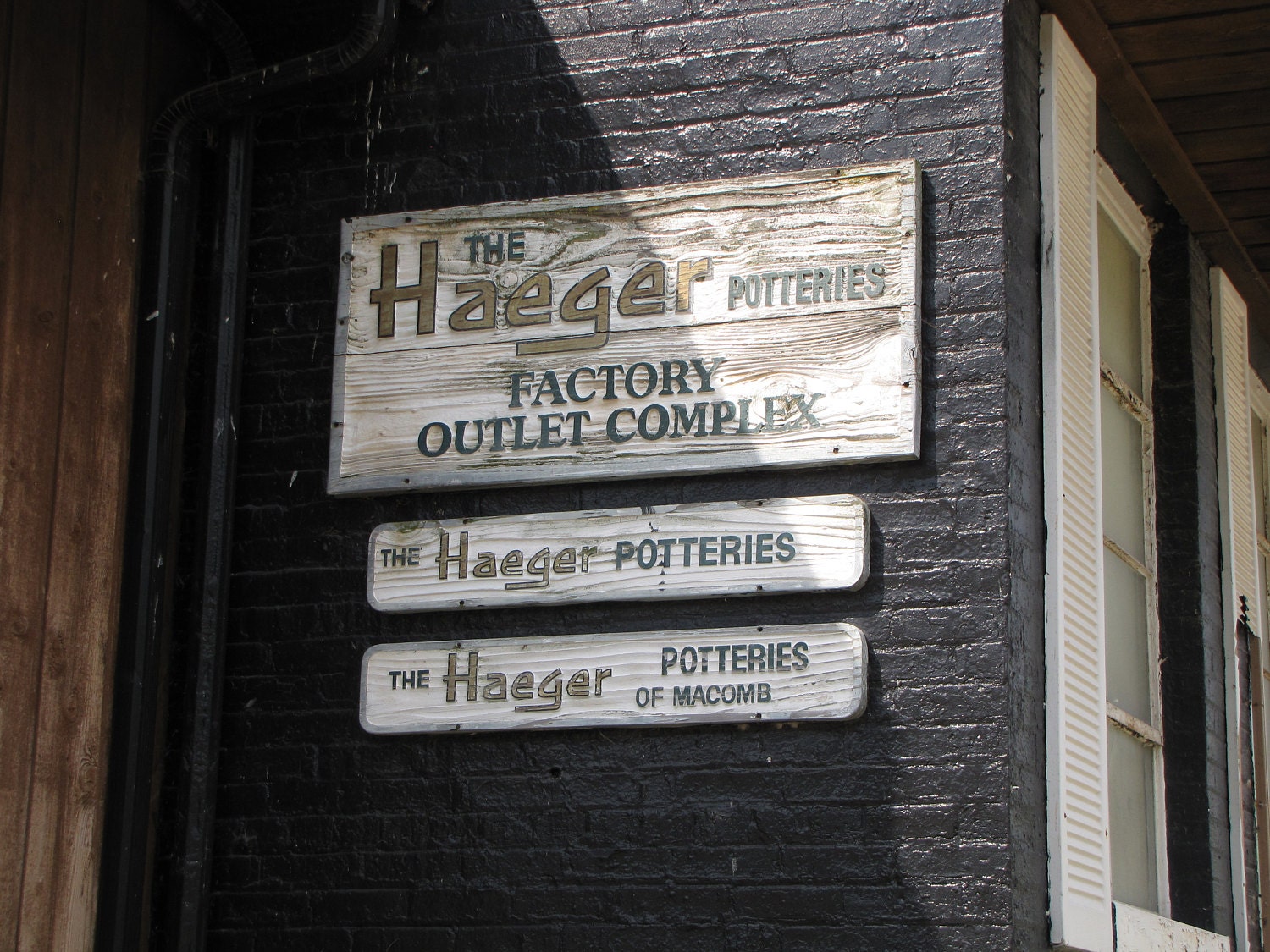 You can find out more on the history of Haeger Pottery on its website www.haegerpotteries.com.    
And there is a really nice history of Haeger and its artists found on the website of the Wisconsin Pottery Association at http://www.wisconsinpottery.org/Haeger/haegershow.htm