When you start down the vintage path to furnish your home or to build beautiful collections; you don't go to department stores. If you choose a certain piece of glass; by either glassmaker or era of creation, you go to an antique or vintage shop. You'll want it to be authentic. Be vintage; not just designed to look like vintage. For some odd reason, it will need to come along with a story. When was it made? Who was it made by?  What is its storyline? 
 http://www.lazyyvintage.com/listing/470736180/break-o-day-rooster-dinner-plates-taylor   Story line: Taylor, Smith & Taylor Break O'Day from the 1960s. Grandma Mabel's pattern.    
So, head out or online to your local vintage shop. AND what a variety you will find! There are sure to be all kinds of glass, dishes, pottery, wall art, and on and on. Do you like cross stitched pictures? How about some rustic yard and garden art? You can find vintage jewelry; real and costume pieces to match that wonderful vintage dress.  
http://www.lazyyvintage.com/listing/254860454/viking-orange-pulled-vase-hand-made-new   Story line: New Martinsville Glass went broke in the late 30s, sold and in 1944 formed as Viking Glass Co.  The Viking Glass Company closed in 1984. 
Somewhere down the line, the thought occurs to you that you could make a living or a supplemental income with a vintage shop. What is the old saying? Do what you love and love what you do? Yes, that's it. I want to love what I do and do what I love!    So here I go. I'm stocking a vintage store. And, I seem to be stocking my shelves here at home too. I realize that I think about keeping a lot of what the pieces bought  for the Lazy Y shop. Once its home and all washed up; well it looks lovely, useful, or like a memory. The decision is made to keep it.  
http://www.lazyyvintage.com/listing/478529343/danforth-pewter-adirondack-chair-brooch   Story Line: A memory. And made by Danforth Pewter. 
It is a tug of war that's for sure. As you process the inventory, you say to yourself, "Wouldn't this look great on the kitchen table?" On a living room shelf?  At the front door?  With flowers in it? Or spices? I could (and sometime do) go on and on about this topic. So, in order to get it out of my system, here are some pieces that were found while being the chief purchaser for the Lazy Y Vintage that now belongs to me!
The minute I saw these two pie pans, I knew that by the time I got home they would be mine. I love them and plan someday to learn to make pie crust. This purchase allows me to own these beautiful Pyrex deep dish pie pans and add another item to my growing project list. After all, you can't have too many projects, can you? So, let's learn to make some pie!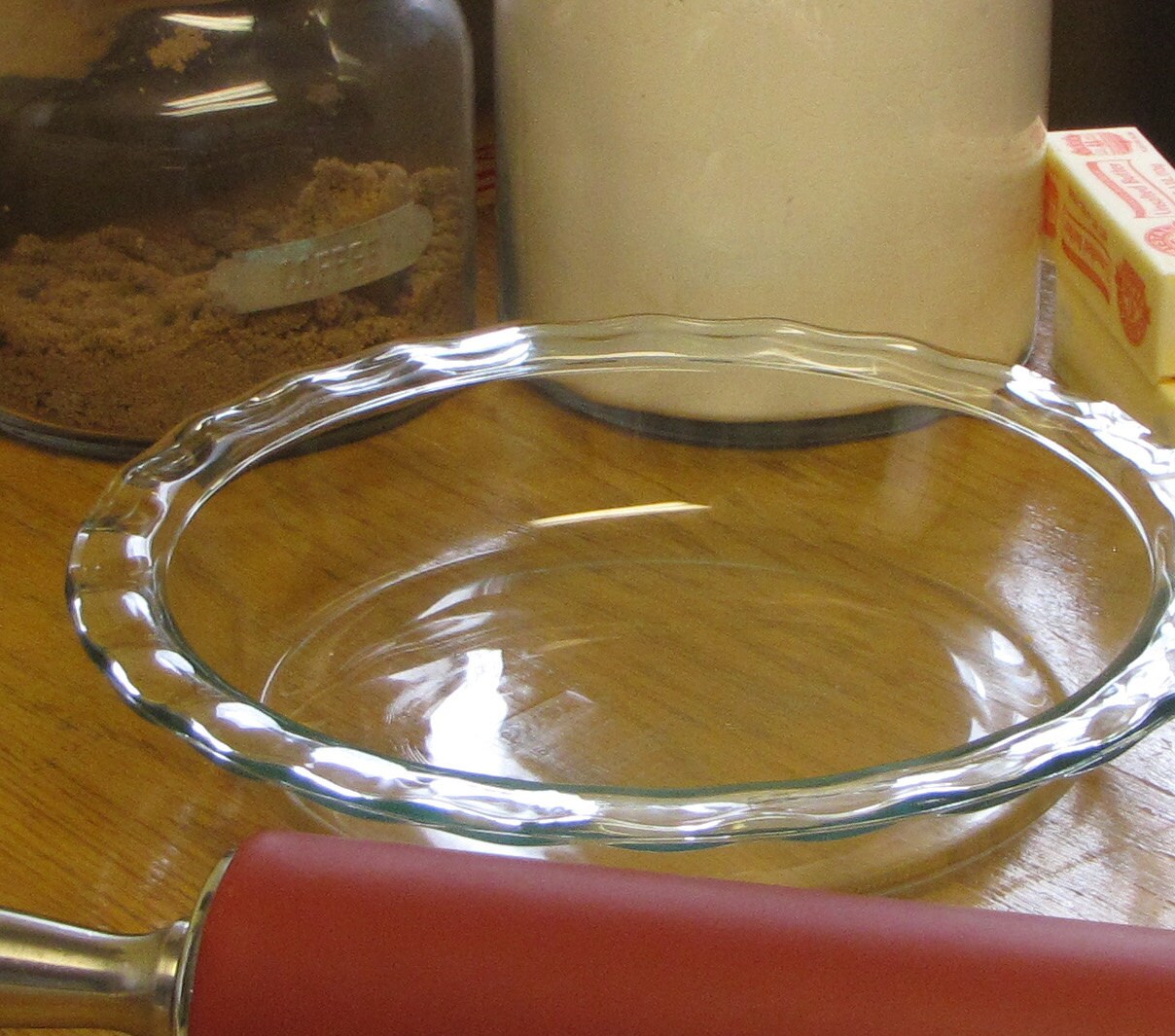 These Libbey's Partytime oak leaf glasses made it home and into the Lazy Y. As soon as Jim put up the new kitchen cabinets, they were grabbed off the store shelves and put in the cupboard. Our new glasses! They are from the 1950s. The Partytime line was a big hit for Libbey in barware. I love them and I love the name Partytime.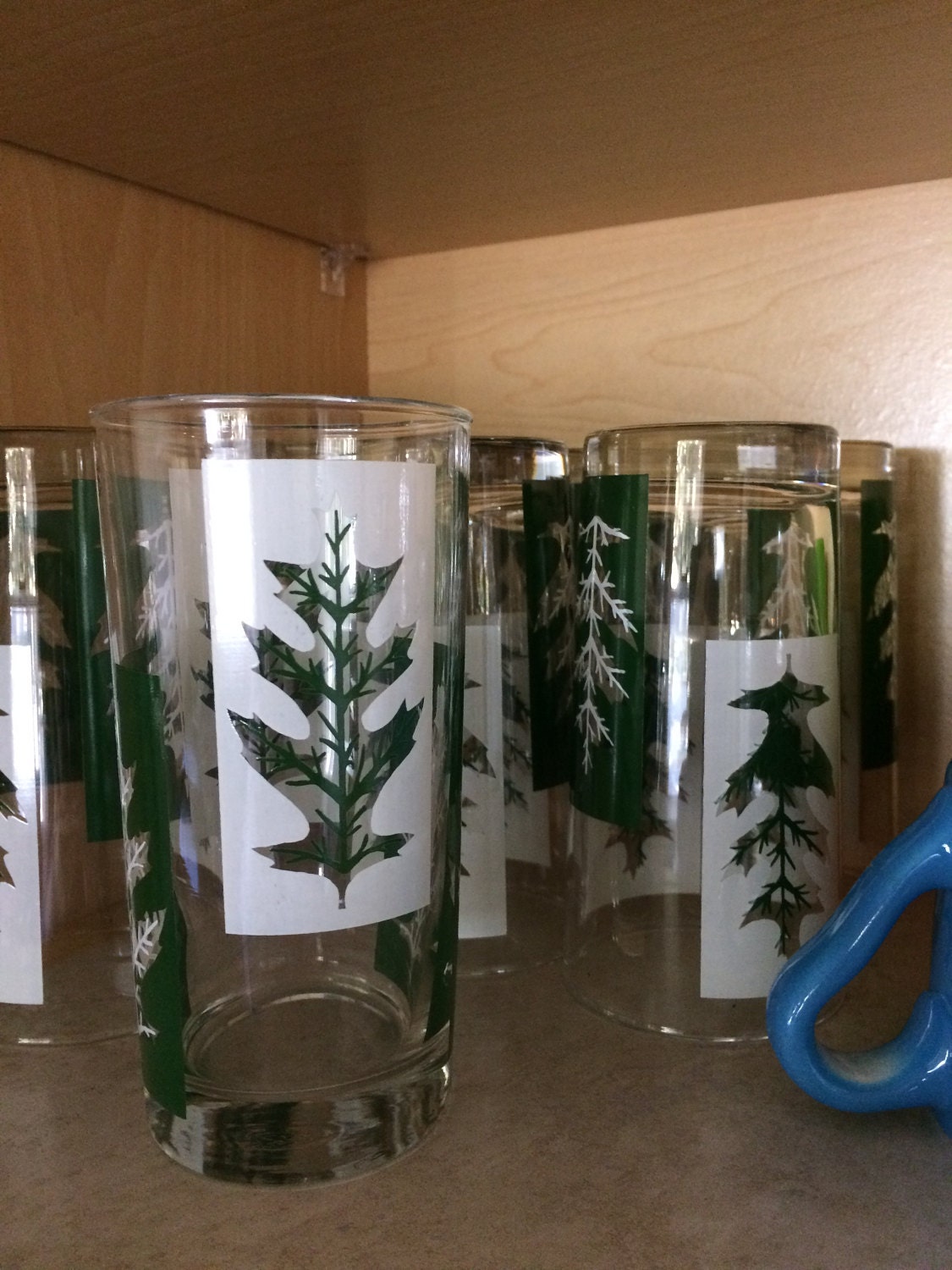 A lovely misty blue sea with wisps of sailboats, framed in a rough gray blue barn wood had also been in our shop. I finally realized that I didn't want it to sell. I think I'll keep it for my Florida house someday. Or I'll have to change the colors in one of my rooms to match the blue and gray (Jim doesn't know this part of the purchase yet). It hangs in my office where I see it every day.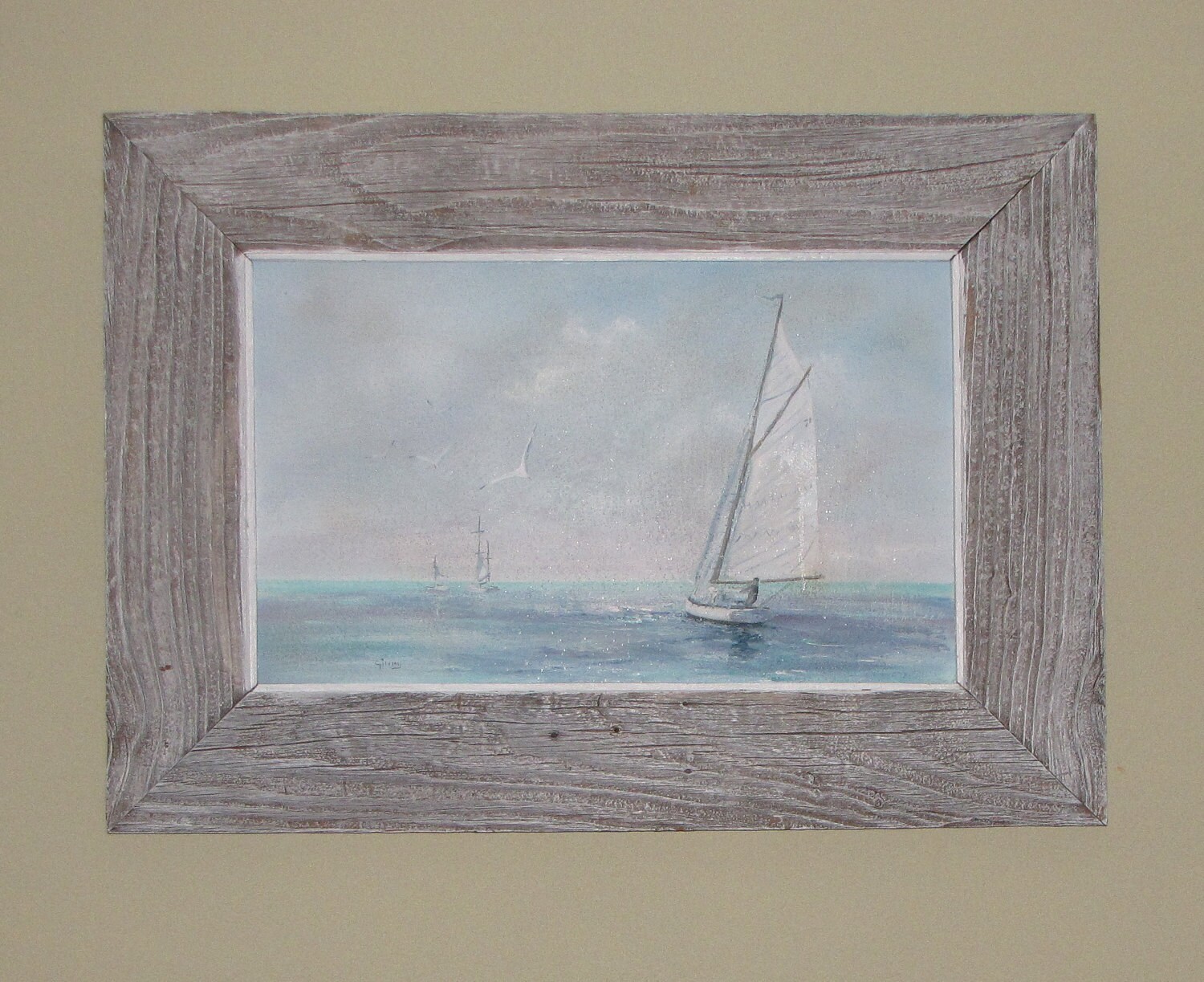 One for me, one for the shop. Two galvanized buckets. The one with the yellow stripe on it, well it's now a flower pot. No holes in it, so the drainage wasn't great for the impatiens, but I'll work on that next spring. The other is for sale at the Lazy Y Vintage (thought I'd sneak that in).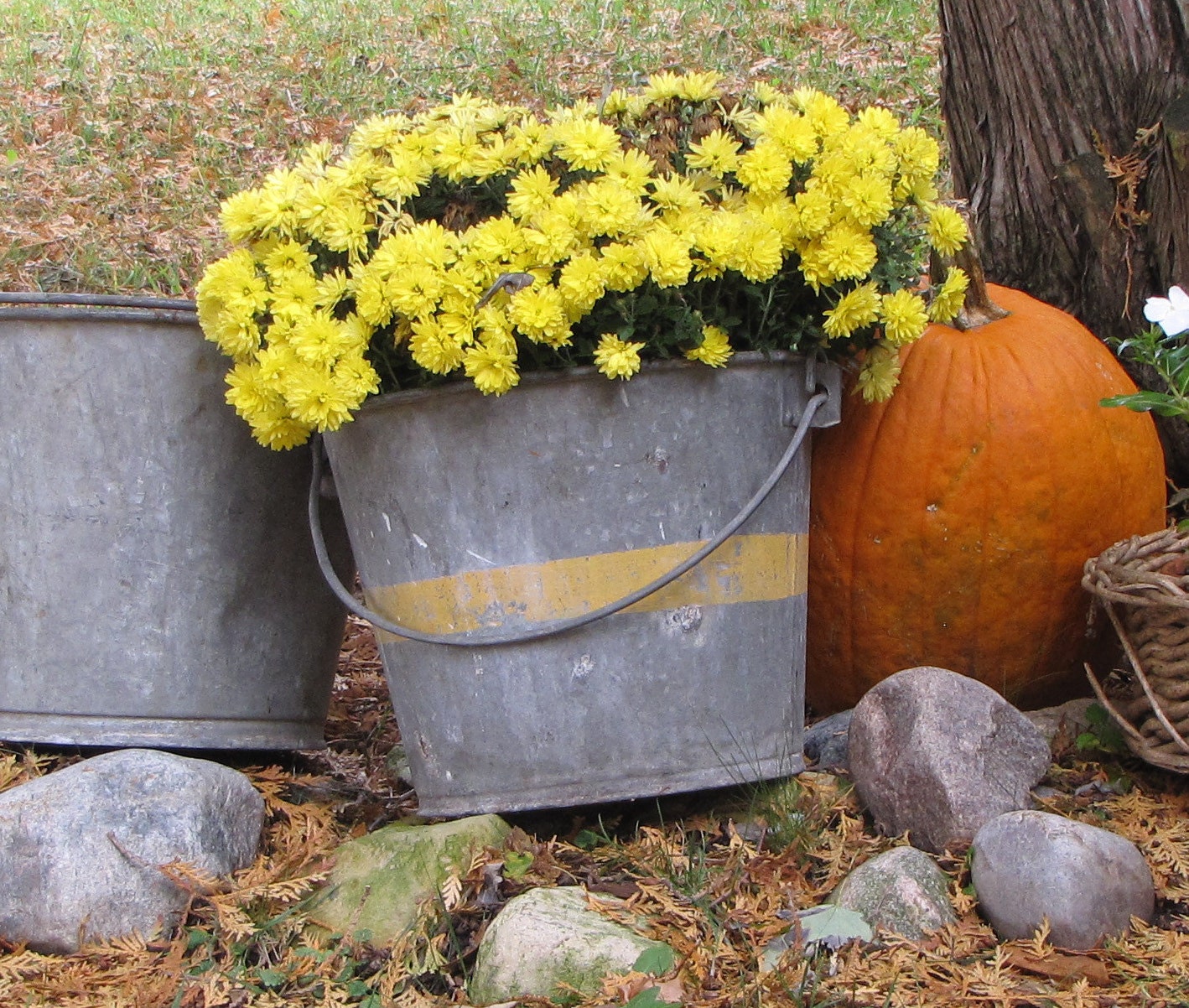 Autumn is coming on strong here in Illinois. Halloween is today and Thanksgiving is coming up next. Cooler, shorter days mean it is time to think about getting ready for the winter. Thank goodness colder weather begins with the holidays and family time. I don't notice the cold too much until January here in Illinois.
Thank you for visiting the Lazy Y Vintage. We appreciate you dropping in. As we go along on our adventure, we look forward to seeing you again and hope you'll find some memories and a bit of history for your collection or home décor.